What plans for New Gourna Theater?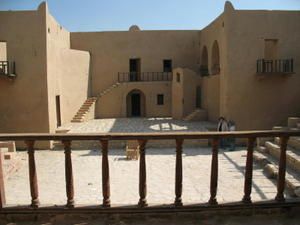 The Egyptian authorities are sensible to the urgency in safeguarding New Gourna village. Recently, a project to restore the Theatre of New Gourna has been envisaged by Mr. Farouk Hosni, Minister of Culture.
Although the intention is laudable, a restoration program for the Theatre seems somewhat premature considering that no global expertise of the state of conservation of the village as yet been undertaken.
The Association considers that the process underlying the restoration of New Gourna is as important and interesting as the restoration itself. Indeed, it would be an excellent occasion to convey specialists from all over the world on this study.
New Gourna was once a pioneer project and should constitute an international Pole of reflection and practice on earth architecture, as well as an educational building site for specialized students all around the world. Thus, the Association would like to organize an international reflection symposium in Louxor in 2009 and is counting on its institutional members for advice and support.