Emergency stabilization measures on the Khan
Since Save the Heritage of Hassan Fathy's emergency mission to New Gourna in March 2011 carried out in accordance with UNESCO, emergency stabilization measures have been implemented on the Khan arcades to prevent its ruin and collapse. These measures have been carried out thanks to the efforts of a local team of experts and workers.

During a very critical time and situation of political instability, and with very little means, the team has put all its efforts into consolidating the khan arcades threatened by decay and organizing community meetings with the local inhabitants to inform them about the ongoing project.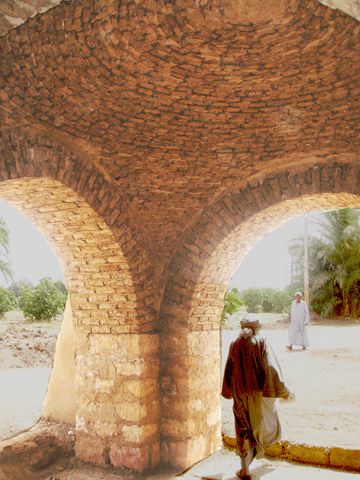 Save the heritage of Hassan Fathy would like to warmly thank the team for its invovlvement in this project. This is just a first step towards the safeguarding of New Gourna and very important measures are yet to be taken on an international and national level in order to preserve what is left of this oustanding architectural heritage.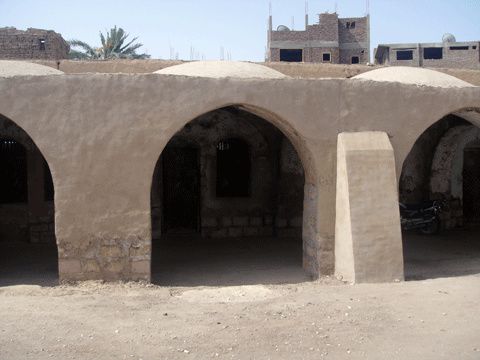 Before and after implementation of emergency measures