News Hassan Fathy Symposium Bibliotheca Alexandrina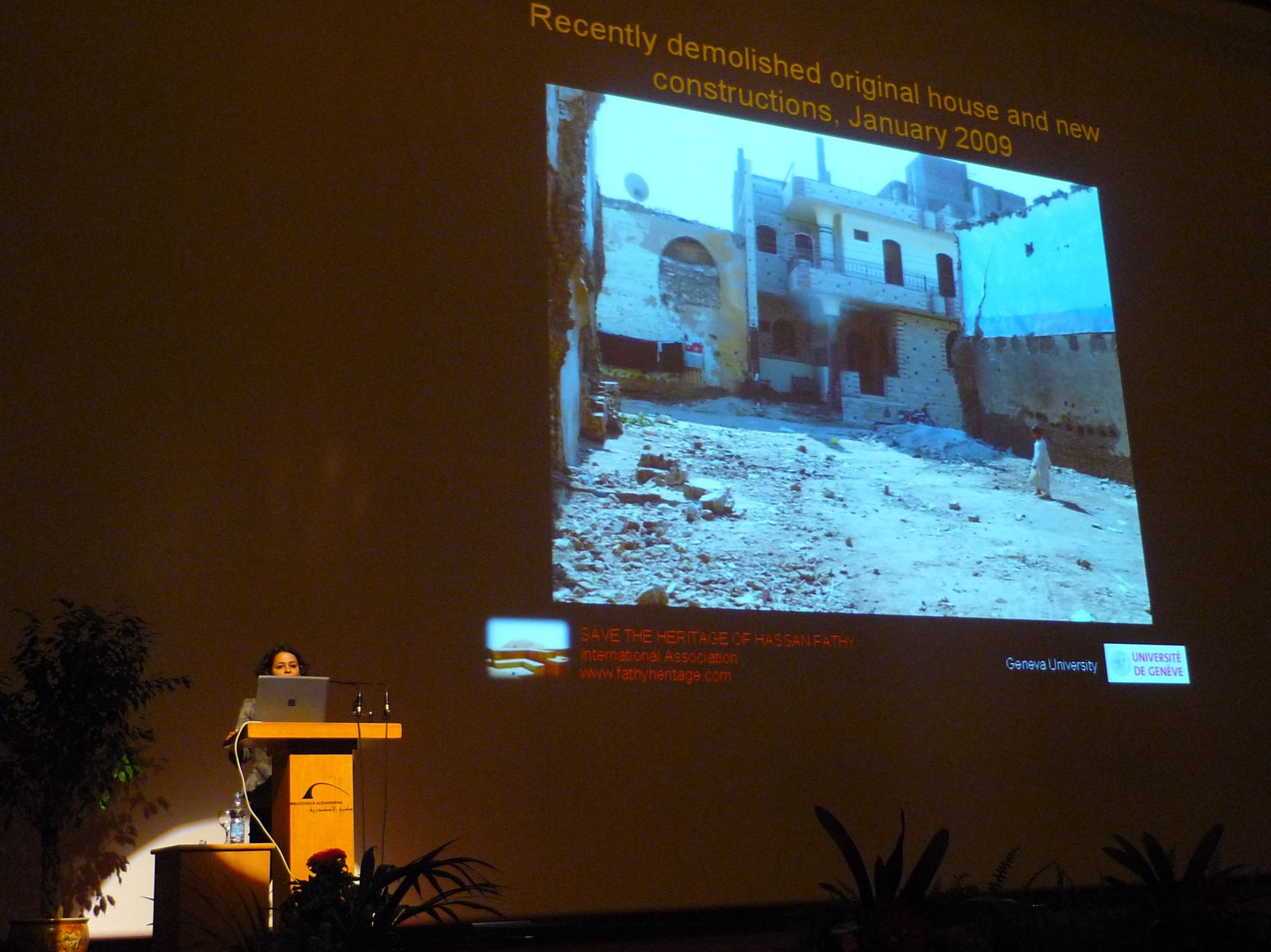 SAVE THE HERITAGE OF HASSAN FATHY International Association was represented at The Hassan Fathy Symposium, held at the Bibliotheca Alexandrina on 28th. of October 2009.
Our Secretary, Nadia Radwan, addressed the extreme urgency in taking conservation measures for New Gourna village as well as for the other remaining architectural works of Hassan Fathy which are presently in critical condition and threatened of demolition.
Dr Tarek Waly, Director of the Architecture and Heritage Centre, Egypt, also talked about the disastrous current state of New Gourna village which is suffering from advanced deterioration.