Article published in Akher Sa'a: "Disaster in Luxor"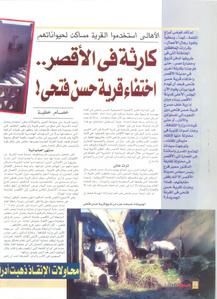 Following the expertise mission organized by SAVE THE HERITAGE OF HASSAN FATHY, The Egyptian weekly magazine Akher Saa published an article entitled Disaster in Luxor, the disappearance of Hassan Fathy's Village.
The article mentiones the Association as well as its actions to save New Gourna.

Please click on the image to view full article.